Spring has sprung! The resort has been super busy with spring breakers and conventions. It is so nice to see people out and about and smiles on their faces. People are having fun again! Still playing my regular schedule at the Perdido Beach Resort. Looking forward to a fun spring and summer at the beach. I am performing Sunday through Tuesday 6-10 in the Lobby Lounge. Some weeks may change. I will keep this web site up to date as best I can. Always a good idea to call to double check (251) 981-9811.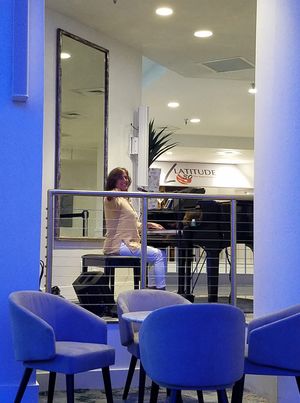 Always under construction
Going back to work! YAY!  I am happy to announce that starting October 18th,  I will be back at the Perdido Beach Resort performing every Sunday, and Wednesday 6 to 10 in Ms. Nancy's Lobby Lounge.  See you soon!